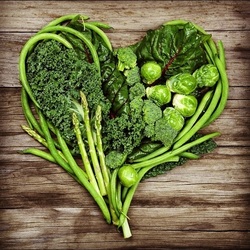 Spring is an excellent time to re-focus on your health after the hibernation of winter and to start eating right. The green of spring once again brings us the energy and freshness that we have been lacking through the last few difficult winter months and reminds us of the importance of fresh, green, healthy foods.
Taking inspiration from Traditional Chinese Medicine (TCM), the blog Healthy Green Kitchen has some tips for eating right in the spring. With a focus on TCM, Healthy Green Kitchen has put together some tips, recipes, and some background info on spring eating. Follow the link below for more:

www.healthygreenkitchen.com/spring-eating-tips

Happy Spring from the Xiaolan Health Centre!