Question: What does this say?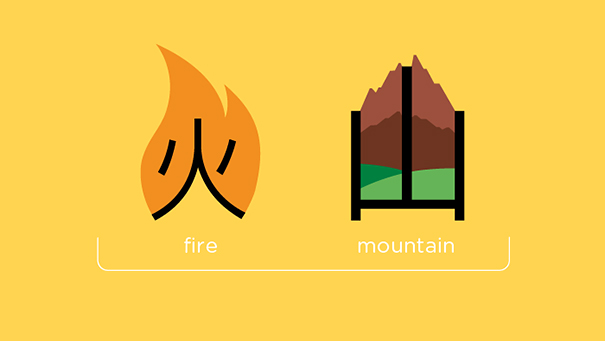 The answer is Volcano!

The idea of trying to learn the Chinese language can be very daunting for people unfamiliar with the structure and composition of the language. There are of course regional differences in dialects, but that is the subject of a longer more involved post. For now we will consider the structure of the language and how easy it can actually be to understand Chinese.
London-based Chinese-language teacher Shao Lan (coincidentally!) invented Chinese character graphics called Chineasy that make learning Chinese more visual and intuitive. Visit the link below to see more examples, learn about Shao Lan, and even watch a video on how her system works.
www.demilked.com
As the prominence of China on the world stage increases
, the motivation to learn Chinese becomes even more appealing. Grab some flash cards and start studying!