In collaboration with Focus News Weekly, the Xiaolan Health Centre contributed articles written by our staff for publication in the paper. Reproduced here, the Xiaolan Health Centre will be running the articles over the next couple of months for our patients and website visitors.

The first article we will present here is the benefits of TCM herbs can have for healthy and nourished skin: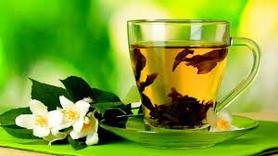 The skin is the body's largest organ and as such, there is much attention in Traditional Chinese Medicine (TCM) focused on the health of the skin. Acupuncture and herbs are the most common methods of treatment for skin disorders, which include but are not limited to acne, eczema, psoriasis, and dry and flaky skin. In TCM, it is believed that skin disorders originate from heat, related to emotions, stress, and over-active hormones; and dampness, related to not adequately flushing toxins and waste from the body. As a general rule, herbs in TCM have differing functions based on their taste: sweet tasting herbs nourish skin, bitter tasting herbs clear heat and toxins from the body, and sour tasting herbs stops excessive excretions, such as sweat and oil.

Some herbs that aid in the treatment of skin disorders include some common and not-so-common herbs. A few of these include:

Shavegrass promotes collagen production. It is a plant which provides the most abundant source of silica on the planet, used in everything from food additives to pharmaceutical products. It acts as a drying agent.

Bupleurum is one of the most commonly used herbs in TCM and aids in a clear complexion. It disperses heat from the liver, helps with increased ease of flow of Qi and blood, and acts as a detoxifier.

Rehmannia, also called Disui, or Earth Marrow, eliminates blood congestion and disperses heat and cold. It has anti-aging benefits and is used to treat hormone imbalances and to resolve swelling and inflammation.

Gotu Kola has restorative benefits and also acts as a preventative measure for cancer.

Schisandra is a berry which is used to make teas and berry wine. It is one of the 50 fundamental herbs in TCM and acts as an astringent for the Qi of the lungs and kidneys, as well as assists in the stoppage of excessive sweating.

Aloe vera is a plant which most people in the western world are familiar with. In fact, it has been used for thousands of years and the ancient Egyptians referred to it as the "Plant of Immortality". It has been used for a variety of ailments but is specifically good for the skin due to its moisturizing, anti-aging, and anti-inflammatory properties. It is used to treat flaky and dry skin, hair and scalp. It contains two hormones, Auxin and Gibberellins, which help to eliminate hormone imbalances and inflammation. It can be taken externally or internally.

Of course it would be simplistic to believe that skin disorders are only related to one aspect of health, as such factors as diet, exercise, and sun exposure also contribute to the state of your skins health, but utilizing TCM herbs, you can prevent and even eliminate skin disorders by correcting the congestion or deficiencies that are at the root cause of most skin ailments. For more information visit the Xiaolan Health Centre.