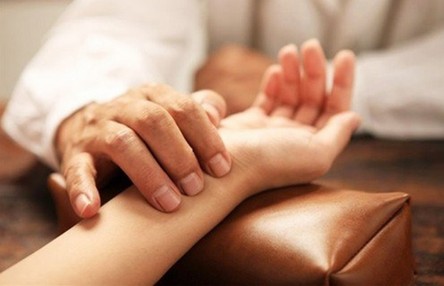 The Golden Month is the 40-day post-natal period when women are encouraged to rest, recover and regain her health. Much blood is lost during and after childbirth, resulting in a blood and Qi deficiency, and a woman is very susceptible to disease. Any illness that she contracts during the post-partum period is believed to remain with her for the rest of her life. Moreover, any existing illness the Mother has had prior to childbirth can be healed during the Golden Month. In fact, on occasion, a doctor will advise a woman plagued by illness to become pregnant and use her Golden Month to restore her health. Such is the power to heal of this significant time. And this is why the month is called "Golden".

In China, childbirth is a family affair and is honoured as a special time when family and friends welcome the baby and give the mother the special attention needed to regain her health. There is a sense of connection between the generations and a continuation of the ancestral lineage, a sense that childbirth is a collective and collaborative life event. In the West, there is often an abundance of beautiful flowers after childbirth, but there is not much help from friends or family. This aspect is essential to the Golden Month, when family comes to the assistance of the Mother, who is not allowed to cook for herself, leave the house, or do any physical labour. Delivering a baby results in a loss of Yang. As a result, the Mother is in a state of Cold and is extremely susceptible to Cold penetrating and lodging in the body. Therefore, she should also abstain from bathing, washing her hair, exposing herself to cold water or cold temperatures or wind, swimming, eating cold foods such as salads or uncooked foods, drinking cold fluids, sexual intercourse, and excessive exercise. If the Mother does not observe these practices, she will be subject to pain, aches, arthritis, and other illnesses in future.

To regain Yang, or heat, and restore energy and balance to her system, a new Mother must eat Yang foods that are warming in nature, such as lamb or other red meats, red kidney beans, and lentils. It is essential to restore blood because a tremendous loss of blood can lead to insufficient blood in the heart, which transforms food Essence into blood and circulates it. The spirit, or Shen, resides in the heart so insufficient blood in the heart can lead to the Mother feeling lethargic, unable to sleep, unable to bond with her baby, unrelenting despair, worthlessness, sadness, anxiety, apathy, and feeling separate from reality. This is often in western societies referred to as "Postpartum Depression". Eating simple foods such as congee, chicken soup, and porridge can also help to restore heat and balance, and being constantly surrounded by family that tends to your every need can help to alleviate the symptoms associated with the post-partum period.

The end of the Golden Month is celebrated with a ritual bath containing a mixture of herbs prescribed by a Traditional Chinese Medicine (TCM) practitioner, which signifies the close of the "official" period of resting and restoration for the Mother, and marks her return to regular life.

For more information on the Golden Month, you can read the same-titled chapter in Xiaolan Zhao's book "Reflections Of The Moon on Water" found online or at the Xiaolan Health Centre.