​Dr. Winnie Siu, N.D.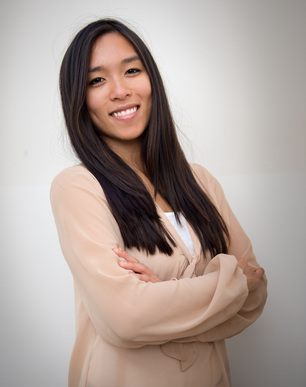 ​"Transforming the World By Finding Wellness Within"— Dr. Winnie Siu
Dr. Winnie Siu, is a licensed Naturopathic Doctor taking an active stance to educate the public about ill effects of toxic chemicals in our food, water, body care, cosmetics and household products. Health problems caused by these chemicals range from auto immune diseases, asthma, allergies, multiple chemical sensitivity, chronic fatigue, fibromyalgia, anxiety, depression, infertility and even cancer.
According to the Environmental Protection Agency (2010) 80,000 chemicals are used daily and thousands more to come due to unregulated use of these chemicals. Large and small exposures to these chemicals increase the Toxic Body Burden in people leading to health symptoms that seem to onset all of a sudden. These chemicals are Neurotoxins, Endocrine (Hormone) Disruptors, Mitochondria Disruptors and Immune Suppressors.
Dr. Siu assesses patients for exposures to chemicals, medically cleanse and support biochemical pathways to release stored toxic chemicals in the body. This allows for the body to re-establish a balance and to heal innately.
Dr. Siu received her medical training at the Canadian College of Naturopathic Medicine, is a member of the Ontario Association of Naturopathic Doctors (OAND) and the Canadian Association of Naturopathic Doctors (CAND). Prior to attending the Naturopathic medical school, she obtained a business degree from the University of Western Ontario.
Furthermore, Dr. Siu has received additional training in:
• Biological Medicine with Dr. Thomas Rau, MD
• Anti-Aging Medicine with Dr. Robert Rakowski DC, CCN, DACBN, DIBAK
• IV Therapy for Common Complaints with Dr. Tara Gignac, ND
•General IV Therapy with Dr. Paul Andersen and Dr. Virginia Osbourne
•Advanced IV Therapies in Oncology with Dr. Paul Andersen and Dr. Virginia Osbourne
• Bio-Identical Hormone Therapy with Dr. Erika Schwarz, MD
www.winniesiu.com
---