Centre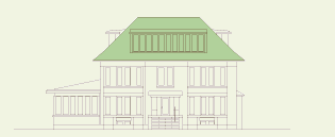 The principles of harmony and balance, so central to the medical philosophy of Xiaolan Health Centre, are also embodied in our home. It is a soothing refuge where you can leave behind the distractions of the city and focus on what matters most: your physical and emotional well-being. A spirit of quiet, welcoming calm pervades all four levels, from our comfortable consultation rooms to our treatment areas designed in every detail to support the therapies practiced there. In all of its thoughtfully crafted spaces, Xiaolan Health Centre is above all a place where we feel happy providing care and advice, and where you can look forward to feeling welcome and at ease.

At the heart of our home, literally and philosophically, is the Education Centre. Here again the physical environ­ment has been carefully designed to support our goal of promoting health and wellness throughout the entire com­munity. With its expanse of hardwood flooded by natural light from a wall of windows, the Education Centre is the ideal setting for classes in tai chi, qigong, yoga and other traditional disciplines. It is also a perfect venue for expert lectures on alternative therapies and wellness issues, as well as physician information seminars and community awareness events – all aimed at carrying our message of holistic healing and prevention beyond our four walls.

Please note the Xiaolan Health Centre is a shoe-free environment.

If you need assistance with accessibility, please let us know when booking and we will make the necessary arrangements ahead of time.